Personal Injury, Civil Litigation, and Legal Services in Birmingham, Alabama
The Rice Firm, LLC is a locally trusted law firm located in the heart of downtown Birmingham, Alabama. We have grown significantly over the years to expand our service areas. We currently serve the following communities:
Homewood, AL
Mountain Brook, AL
Vestavia Hills, AL
Irondale, AL
Fairfield, AL
Hoover, AL
Pleasant Grove, AL
Gardendale, AL
Bessemer, AL
and the surrounding areas.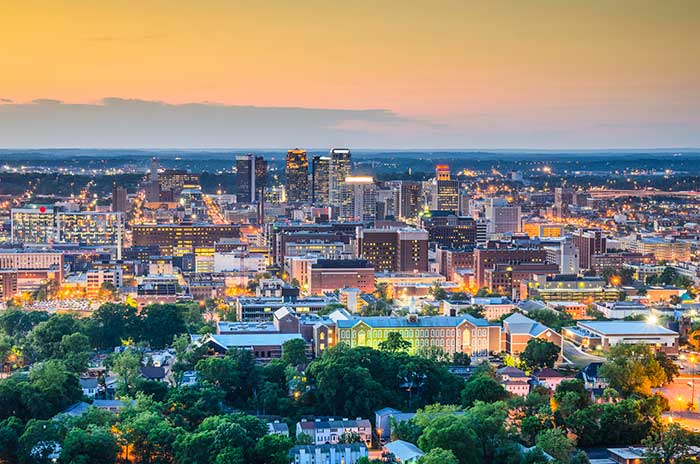 Should your location be out of this area and you'd like our personal injury, civil litigation, or other services, please contact our team, and we will see what we can do to assist you.
We Help Individuals Regardless of the Location
In this ever-changing economy, the one certainty we all face is that many are and will continue struggling to make ends meet. Bills are piling up, creditors are calling and harassing you all hours of the day, and the feelings of being alone with no help in sight are mounting–rest assured, you are NOT alone.
The Rice Firm, LLC understands the stress and heartache of the financial crisis. You just need a little rescue and maybe a dose of compassion. We will work with you until you regain full control of your property, finances, and life. We will make known the options available to you and get you back on the fast track to your ultimate well-being.
We do this because we know there are millions out there currently struggling with the same thing, and if you have found us, well, we do it because we know it makes a difference to this one. And we won't stop until we make a difference for everyone.
Call us for Legal Advice
The Rice Firm, LLC is your best choice if you're caught in a complicated legal situation in Alabama. Call us at (205) 618-8733 or email rrice@rice-lawfirm.com to learn more about civil litigation, personal injury, or other legal services we offer! You can also reach us online for a consultation.
Local Reviews
The Rice Firm, LLC Rated 4.53 out of 5 stars based on 17 customer reviews