Our Reviews Speak Highly about Our Legal Solutions for Car Accidents, Wrongful Deaths, and Other Claims
The Rice Firm, LLC is proud of the strong reputation we have built and the many corporate and private clients we have assisted and found justice for. We have a wide range of positive reviews, and we'd love for you to look through them.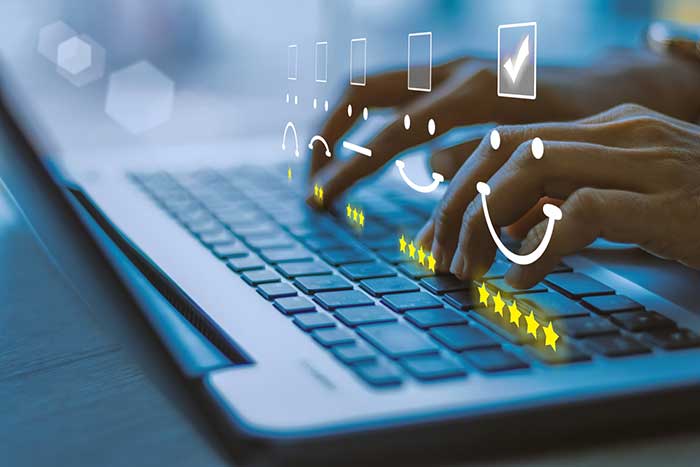 Review: Terrence B. Scott Sr.
"After my first phone call with Richard, I knew I was in the right place. He has a calm demeanor and a professional process that lets you know that you will have the representation that you need. He worked with me for about three years in total, and there were many high points and low points. Through it all, he was calm, professional, and honest in managing expectations. Richard is more than my attorney; he is now a friend and a partner in civic, social, and economic development initiatives. When I called Richard a few years ago, my world was falling apart. Now I call him because my world is expanding, and he is a valuable asset."
Average Review Rating
Average Rating: 5
Total Reviews: 10
List Of Reviews
By:
Tieshka Greene
on
The Rice Firm, LLC
Attorney Richard Rice has handled and is handling several cases for myself and my family members Attorney Rice is very Professional and very down to earth!! Attorney Rice is always quick to respond back to you regarding any questions you might have regarding your case. His office staff is also Professional and very good at reaching out to yours well. legal Representation that you need I am referring Attorney Richard Rice for all your legal needs! On behalf of my family we appreciate and thank Attorney Rice and staff for their Professionalism!!! The Avery -Greene- Marable family
By:
Erica Bradford
on
The Rice Firm, LLC
My experience with Attorney Richard Rice was nothing less than perfect. His professionalism and compassion is unmeasurable. After my initial consultation I was impressed and have highly recommended the Rice Firm to several personal and professional contacts.
By:
Sherrette Spicer
on
The Rice Firm, LLC
I intentionally chose Attorney Richard Rice because of his community involvement and assistance to community centered efforts when I needed legal issues handled.
Being a community activist and advocate- having someone dependable to refer people seeking sound legal counsel is important. I got good feedback from the people I referred to him whether it was police brutality cases, workplace mistreatment, housing issues, even self defense and possible death sentence cases. When I had to have a lawyer to handle a personal case, he was my obvious choice.
He got what I asked for from an international airline (household name) for mishandling a MAJOR travel incident they caused during my out of country travel. The process was speedy and his follow through was impeccable!
The office is pretty fly too
By:
Martez File
on
The Rice Firm, LLC
The Rice Firm is impeccable. Richard and his team work beyond measure to ensure that justice is served. If you hire The Rice Firm you can expect communication, brilliance, boldness, and tireless commitment.
By:
Darius Mitchell
on
The Rice Firm, LLC
They really cared about what happened to me and took time to listen and understand why I felt the way I felt. Honesty was big with this firm. Straight to the point and fair. Choose these guys as your representatives. Trust me. You will feel that these locals understand the things we face and they are there to help us combat unfair and unsafe environments
Enjoy Trusted, Highly Recommended Services Today
If you're looking for legal assistance with regard to consumer protection and consumer law, car accidents, divorce, DUI defense, wrongful foreclosure defense, immigration, business formation, civil rights, personal injury, product liability, employment law, and small business consulting, give us a call on (205) 618-8733. Alternatively, email rrice@rice-lawfirm.com, and we'll get back to you as soon as possible.